Kassow Robots
Next Generation 7-Axis Collaborative Robotics

Kassow Robots was founded in Copenhagen (Denmark) is developing and producing unique and efficient 7-axes lightweight collaborative robots for industrial applications. The company's motto is "strong, fast, simple" . Its products offer speed and power, yet also have a long reach. The user-friendliness of the cobots provides businesses with greater flexibility, allowing SMEs without their own robotics specialists to achieve complex automation and programming cost-effectively and independently. What is more, the cobots are compact enough for use in confined spaces. Two highly experienced robotics experts – Kristian Kassow as CEO and Dieter Pletscher as Head of Sales – are driving the company's development.

True to our claim "strong, fast, simple", we develop and produce uniquely efficient industrial collaborative lightweight robots with 7 axes. Despite their large reach, Kassow Robots are extremely powerful, fast and suitable for use in small spaces. What is more, they enable small and medium-sized enterprises (SMEs) to achieve complex automation and programming flexibly, independently and cost-effectively. Our technology is based on a novel design of both robot controller, user interface and arm mechanics. It has been developed by a team lead by Kristian Kassow, who, in his previous start-up years ago, was also responsible for other ground-breaking designs in the field of robotics.
Our vision is to offer a wide range of models to help all manufacturing companies, SMEs in particular produce even more competitively using cobots in a multitude of ways.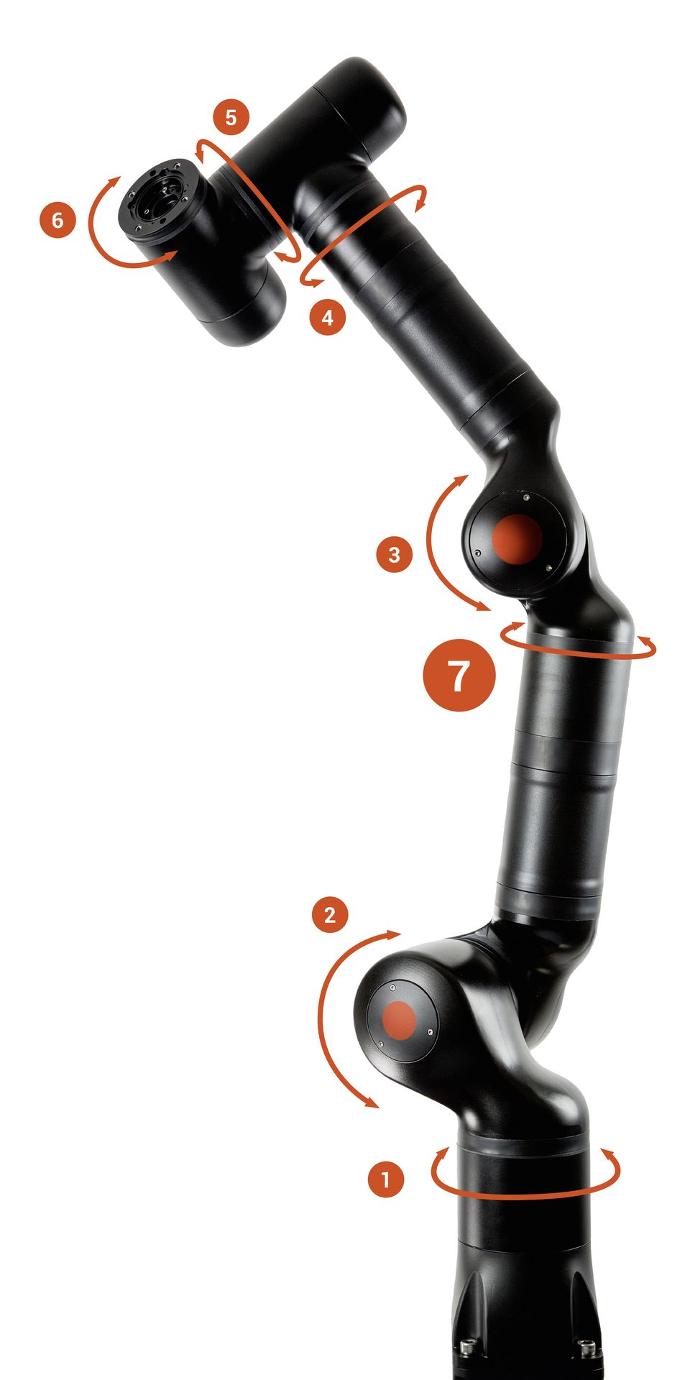 7 Axes for More Flexibility and Lower Costs
All Kassow Robots are "lightweight articulated robots" - i.e. robots with a single arm and rotating joints. Depending on a risk analysis, they can be used directly in industrial production with minimal or even no additional safety measures.
What makes Kassow Robots special? Unlike other robot manufacturers whose portfolios usually feature only six-axis models, they exclusively make robots with 7 fully controlled axes. These 7 axes give you much more flexibility, as they enable the robot arms to far better replicate the movement of a real human arm.
This means that Kassow Robots can not only move an object in a straight line from point A to point B, but can also follow a curved path at a specified speed. This offers real advantages, for instance when it comes to tasks such as welding, painting, gluing, or where particular maneuverability is required.
---
Kassow Robots Collaborative Lineup
"Nothing is impossible" could almost be our motto when it comes to the applications for our cobots – the pictograms below give just six examples. Even when it comes to complex specialized tasks, there are barely any limits. In adhesive applications, for example, our cobot follows an exact path, maintaining the specified speed whatever the type of movement involved.
Have a look, where our Cobots are already in use: CASES
Kassow Robots Information Request
Your Dynamic Snippet will be displayed here... This message is displayed because you did not provided both a filter and a template to use.