Benefits of Automating An Assembly Process
Automating an assembly process with robotic technology can yield a business the following benefits:

Eliminate ergonomic strain on employees performing monotonous, repetitive assembly tasks.

Enhance quality control and consistency of assembled products.

Speed up the assembly line, increasing throughput and capacity.

Reduce overhead costs, contributing to a more profitable production line.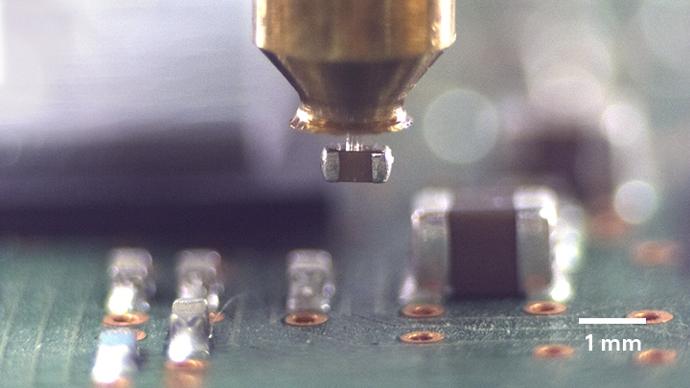 Complimentary Testing
In partnership with leading manufacturers like OnRobot, Asyril, and Mecademic, our team of engineers is able to test your assembly application completely free of charge. This includes building out a proof of concept, testing throughput and accuracy, and more! Through this process, we can provide a clear line of sight into what your automated assembly process would look like in regards to feasibility, cycle time, tooling needs, and return on investment.

Featured Resource: Maximizing Integration Efficiency with Advanced Feeding Solutions
New Solutions from Leading Manufacturers
Solution Spotlight: PCB Shield Insertion Engineering Study
Proof of Concept utilizing a Mecademic robot. The system incorporates an Arduino microcontroller to control the process. The robot is tasked with snapping the shield into the PCB in 3 places. A load cell feeds back the force to ensure the necessary force is achieved but not exceeded. A Micro Epsilon laser sensor attached to the robot then measures the height of the shield and the PCB at each insertion location and calculates the height to ensure the proper insertion depth has been achieved.
---
Assembly Automation Information Request