The Wyzo Sidebot
The first high-speed pick & place technology ever to work safely with people.
The sidebot is the perfect solution for applications where a collaborative robot (cobot) does not have sufficient performance. The Wyzo™ sidebot allows companies of any size to automate a process that is still manual.
In particular, Wyzo™ is an excellent step towards automation for a growing company that needs to move towards the industrialization of its production equipment.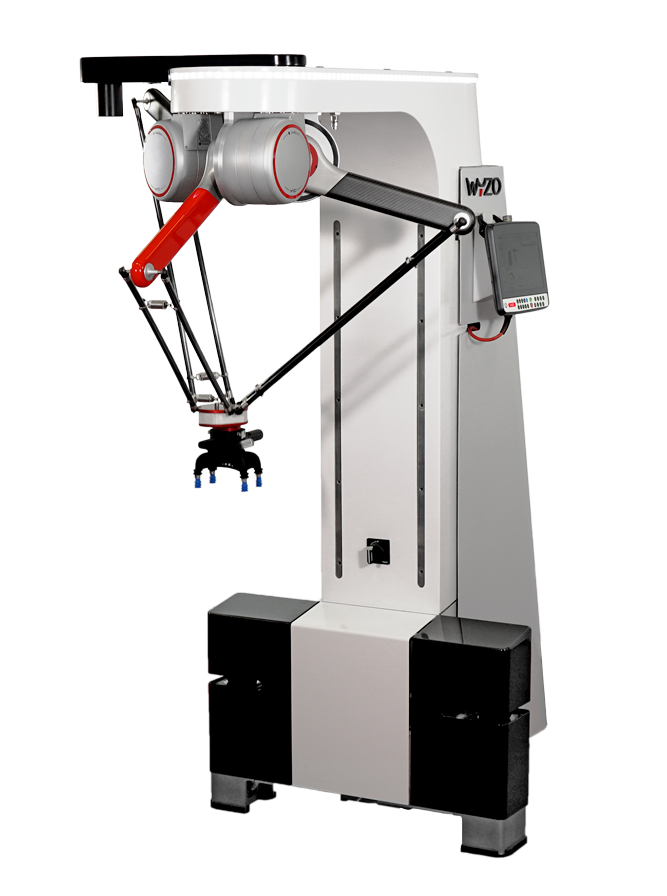 High-Speed Innovation as Close to People as it Gets
Integrated vision systems with up to 2 cameras

Cantilever and compact frame

Delta robot with large working volume

Mobile terminal with pick & place optimized software


Certified safety system for collaborative work

First sidebot ever

Versatility, Production-Mix
End-of-arm tool flexibility
---
Wyzo Sidebot Information Request