Increase Your Efficiency and Security
Our partners have industry leading technology that lets you connect old and new devices while helping to protect from security breaches. With increasing demands on the water and wastewater industry, costs are rising and efficiencies are dropping. Many companies are turning to IIoT to make smarter choices—but that doesn't have to mean overhauling your system. From panel meters that put data at your fingertips to platforms that empower you to integrate data from different places, our products and solutions let you upgrade quickly and easily.

---
Bring Your Facility Up-To-Date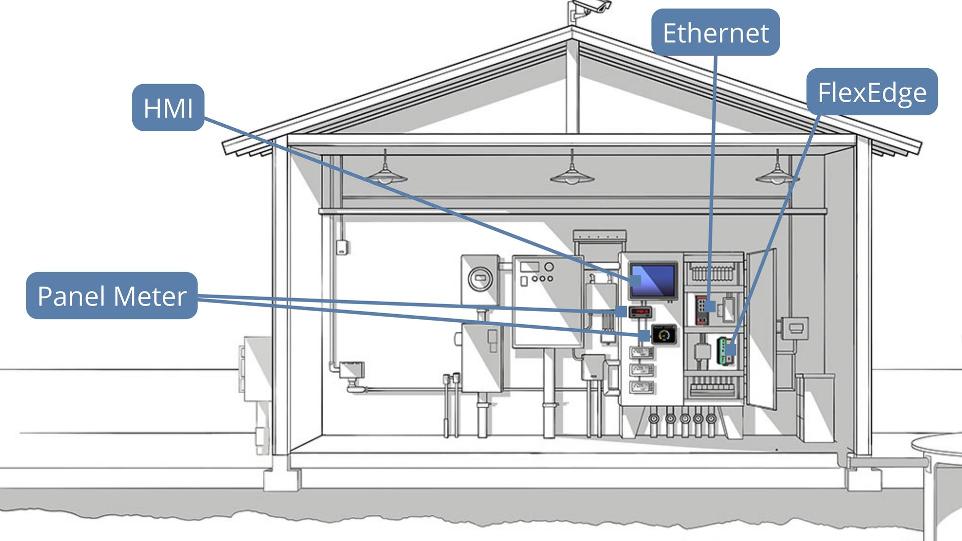 A Few Common Component Solutions
Benefits of Implementing Our Solutions
Industry 4.0
Product like Flex Edge from Red Lion allow you to remotely access your system to capture, visualize and log data. This, combined with products from other leading manufacturers and added layers of security is truly Industry 4.0
Qualified Support
With our team of qualified and experienced engineers, we're capable of coming on-site and analyzing your needs to match a best-of-breed solution. Afterwards, we're here to walk you through the setup and anything that may follow where we can be of use.
Reliability
With our variety of industry-leading partners, we're able to find the best products and services that give the highest mean time between failure which translates to reliable operation for decades in the field. The best-of-breed solutions combined with our skilled team gives your business unparallel advantages.
Easy-To-Use
With most of the products we recommend having plug-and-play capabilities, the ability to support of 300 protocols and connect new and existing equipment, you won't have to spend money on completely new products to upgrade your system.
Contact Us for A Customized Solution