Assembly
Inserting, Mounting, Positioning, Screwdriving, Nutdriving
PCB Assembly Example
Proof of Concept utilizing a Mecademic robot. The system incorporates an Arduino microcontroller to control the process. The robot is tasked with snapping the shield into the PCB in 3 places. A load cell feeds back the force to ensure the necessary force is achieved but not exceeded. A Micro Epsilon laser sensor attached to the robot then measures the height of the shield and the PCB at each insertion location and calculates the height to ensure the proper insertion depth has been achieved.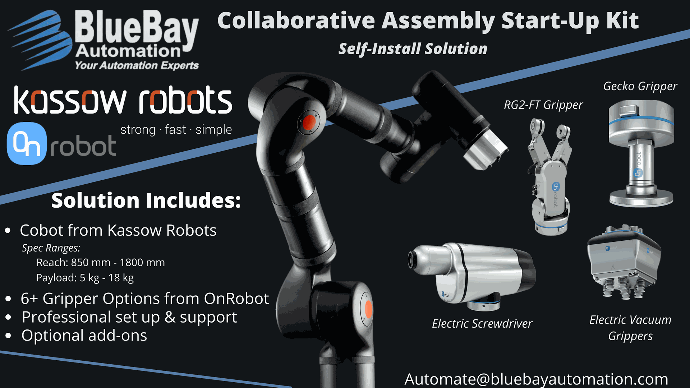 Collaborative Assembly Kit
Partnering with the world's best automation technology manufacturers, we're able to quickly and affordably analyze your application and assembly a turnkey solution that fits the scope of your project.
---
Assembly Information Request