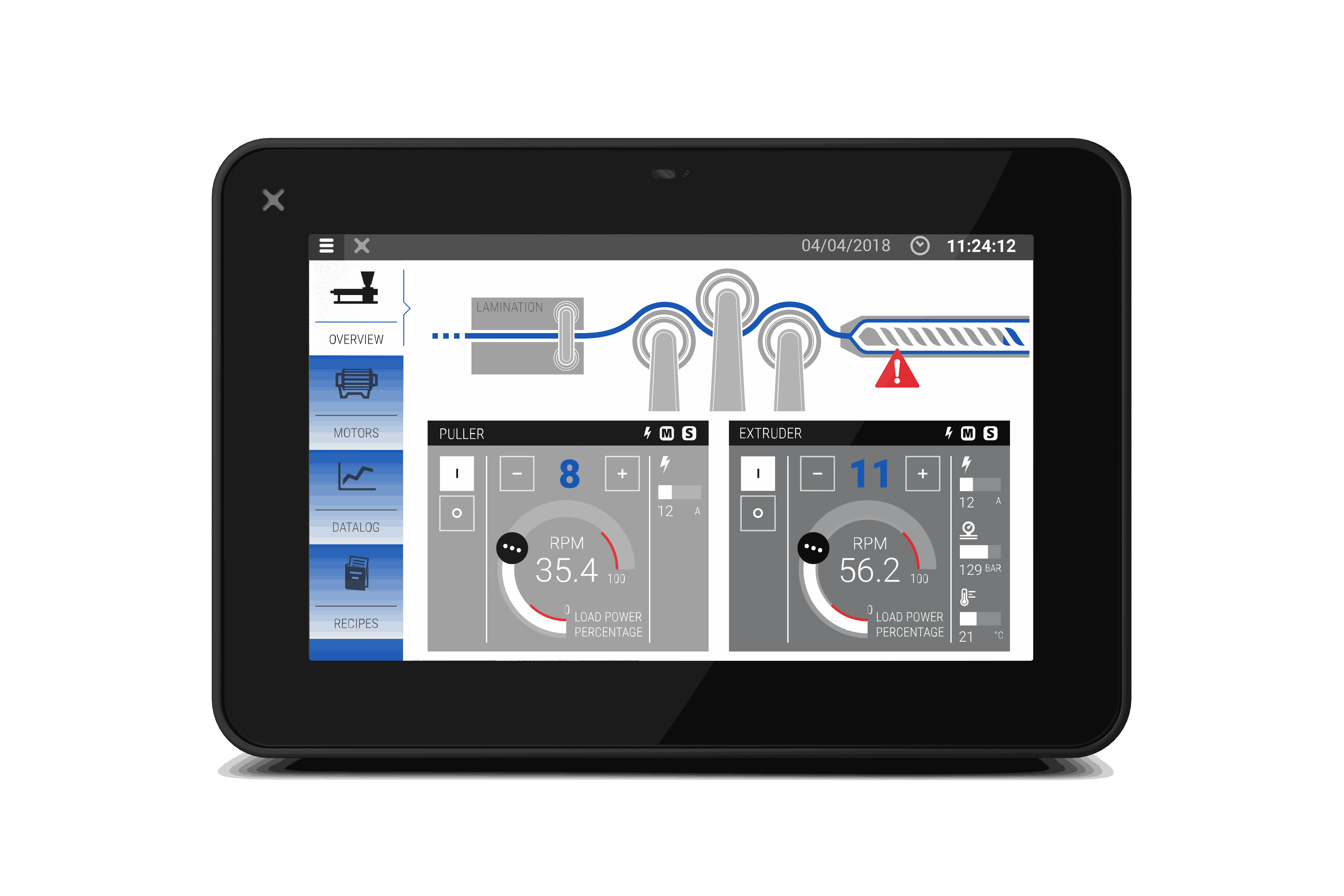 JSmart NFC - Smart HMI with Support Arms
Designed explicitly for field installation and now with NFC ISO/IEC 14443A Part A (tag types 1 and 2) the JSmart707 NFC dramatically opens up the possible user cases in industrial settings with any access control need.
JSmart707 NFC is a dedicated access control field device with dual core ARM Cortex A9 CPU, PCAP Touchscreen Multitouch and Wi-Fi that acts as a second Ethernet port.
With full IP67 environmental protection, you can install the product exactly where the operator needs to use it, without costly cabinet installation.
With NFC ISO/IEC 14443A Part A (tag types 1 and 2)

7 inch TFT color display, resolution 1024x600 pixel

16M colors, dimmable backlight

PCAP Touchscreen Multitouch
Includes environment and motion sensors

10/100 Ethernet port PoE

Wi-Fi Connection

Full IP67 protection; ideal for mounting arm system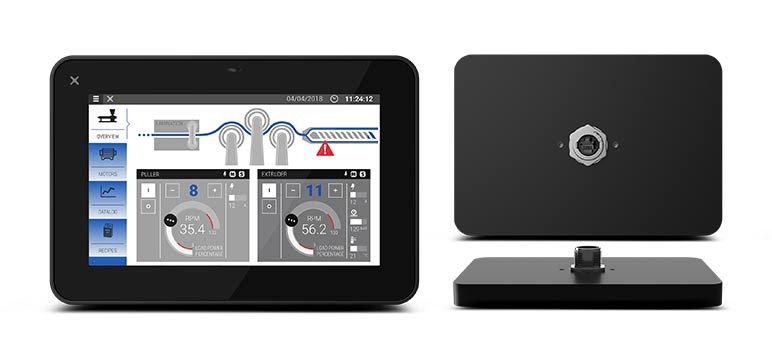 JSmart707 NFC is the ideal high-resolution 7 inch HMI display with PCAP multitouch screen with a robust glass front.
Power-over-Ethernet (PoE) for maximum simplicity of connection using standard CAT5 wiring.
The availability of a WiFi interface enhances the device integration.
Full IP67 protection with the use of dedicated hmi support arm system for the maximum flexibility of installation.
The product includes a full set of environment and motion sensors to make this device a true IIoT smart HMI for Industry 4.0 applications.
The JSmart product family has been optimized for use as a JMobile HMI device.
Open platform for Linux applications

Built-in sensors (temperature and acceleration)

Performing HTML5-compatible browser with graphic accelerator

JMobile runtime with OPC UA Server and Client

Optional CODESYS V3 PLC for integrated HMI and control applications
---
JSmart NFC Information Request