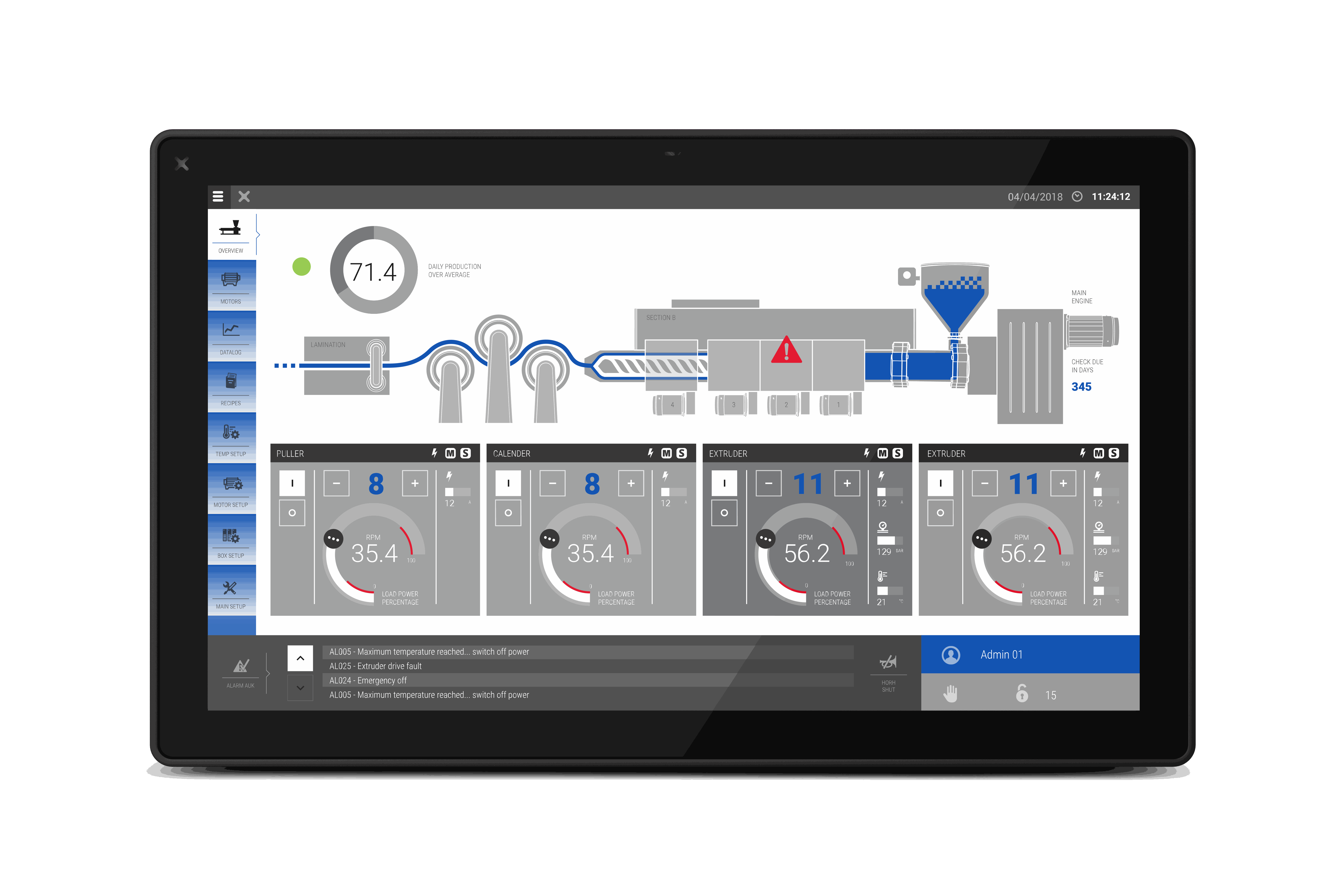 JSmart 721 - Smart HMI with Support Arms
The JSmart 721 is a powerful 21 inch HMI display with quad core CPU and a 16 million colors PCAP touchscreen multitouch.
Fully enclosed panels with IP67 protection offer decisive advantages when it comes to positioning operator terminals at the most convenient locations on the machine with various dedicated hmi support arm system. The scale of the 21 inch HMI allows uses at the level of SCADA monitor. The addition of Wi-Fi acts as if a second Ethernet port.
Designed specifically for field installation in critical areas in industry as well as in environments not often associated with industrial such as theme parks, electric car installations etc.
21 inch screen, resolution 1920x1080 pixel

16M colors, dimmable backlight

PCAP Touchscreen Multitouch

10/100 Ethernet port PoE
Wi-Fi Connection

Full IP67 protection; ideal for mounting arm installation

Includes environment and motion sensors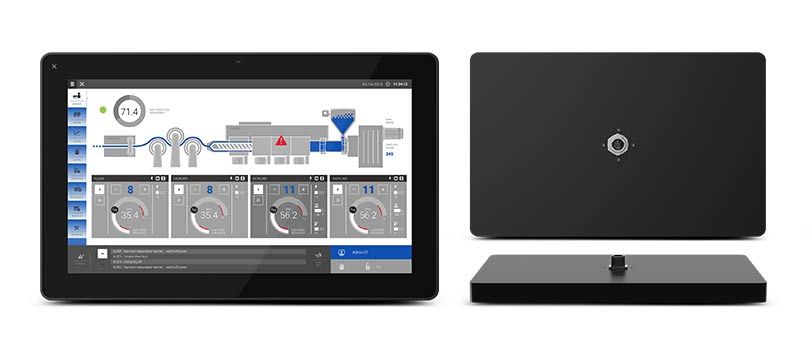 JSmart721 is a PoE HMI for field installation in critical areas.
High-resolution 21 inch HMI display with PCAP multitouch display with a robust glass front; touchscreen/display bonding for fidget optical performance.
Power-over-Ethernet (PoE) for maximum simplicity of connection using standard CAT5 wiring.
The availability of a Wi-Fi interface enhances the device integration.
Full IP protection with the use of dedicated connectors for the maximum flexibility of installation, from mounting arm to a simple M22 hole.
The product includes a full set of environment and motion sensors to make this device a true IIoT edge device for Industry 4.0 applications.
The JSmart product family has been optimized for use as a JMobile HMI device.
Performing HTML5-compatible browser with graphic accelerator

JMobile runtime with OPC UA Server and Client

Optional CODESYS V3 PLC for integrated HMI and control applications

Open platform for Linux applications

Built-in sensors (temperature and acceleration)
---
JSmart721 Information Request