BlueBay Automation HMI Solutions
Exor JSmart Series
The JSmart PoE HMI Series is up to a 32-bit RISC quad core, multitouch display and robust glass front, a full set of motion and environment sensors and Wi-Fi interface. The continuing reduction of control cabinets in particular is increasing the need for input stations that can be installed flexibly. Fully enclosed panels with IP67 protection offer decisive advantages when it comes to positioning operator terminals at the most convenient locations on the machine through JSmart support arm system.

---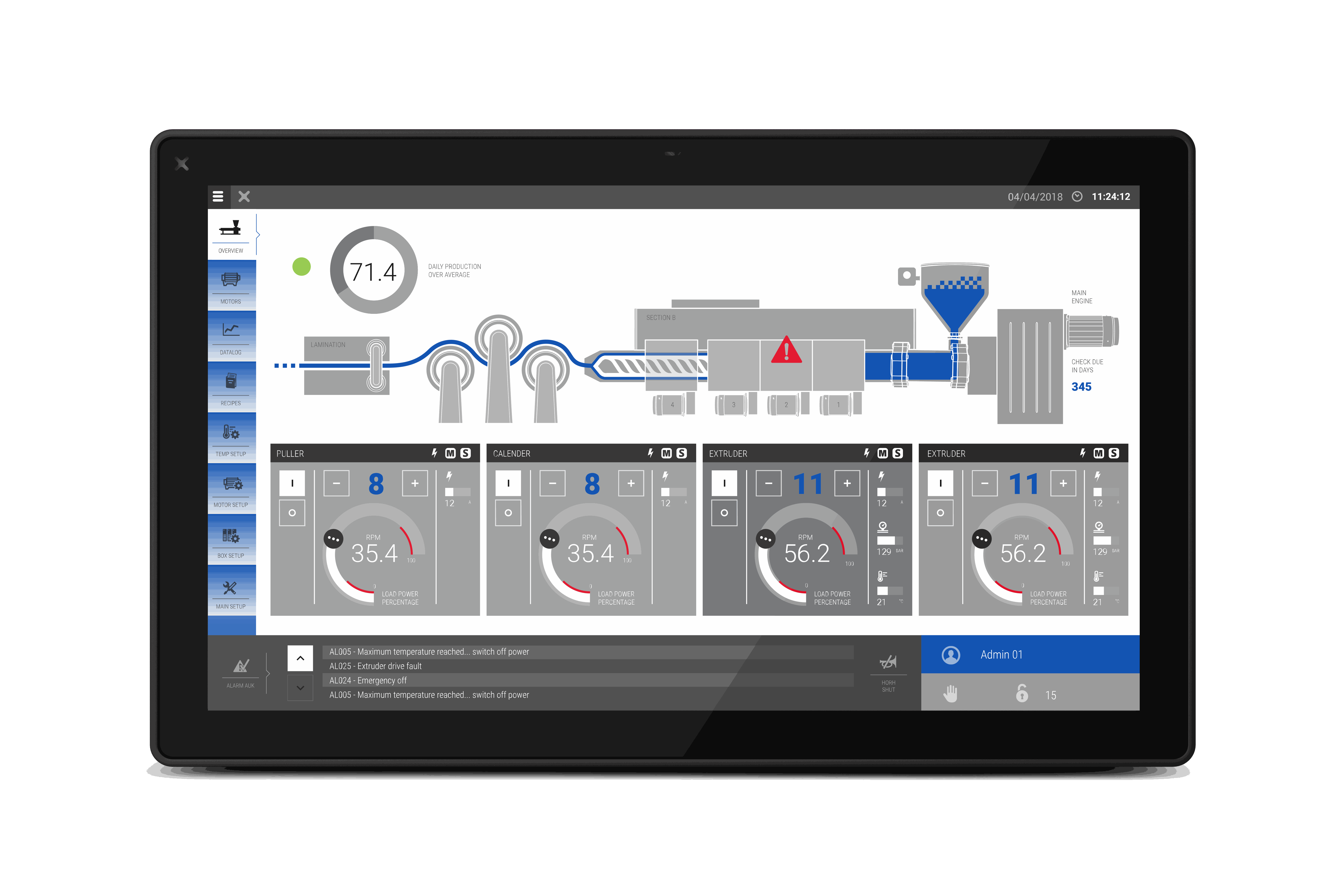 Exor eSMART Series
When EXOR first introduced to the market the eSMART series in 2015, it was always our intention to rethink the budget HMI sector. With the progress of material engineering and design, we saw no reason why the budget HMI sector had to be offered with such poor levels of technology and particularly aesthetics.
Discover more
---
Exor eTOP500 Series
The eTOP Series 500 combine state-of-the-art features and top performance with an outstanding design.
The eTOP Series 500 come with a choice of certifications and approvals that make them the solution of choice for all requirements