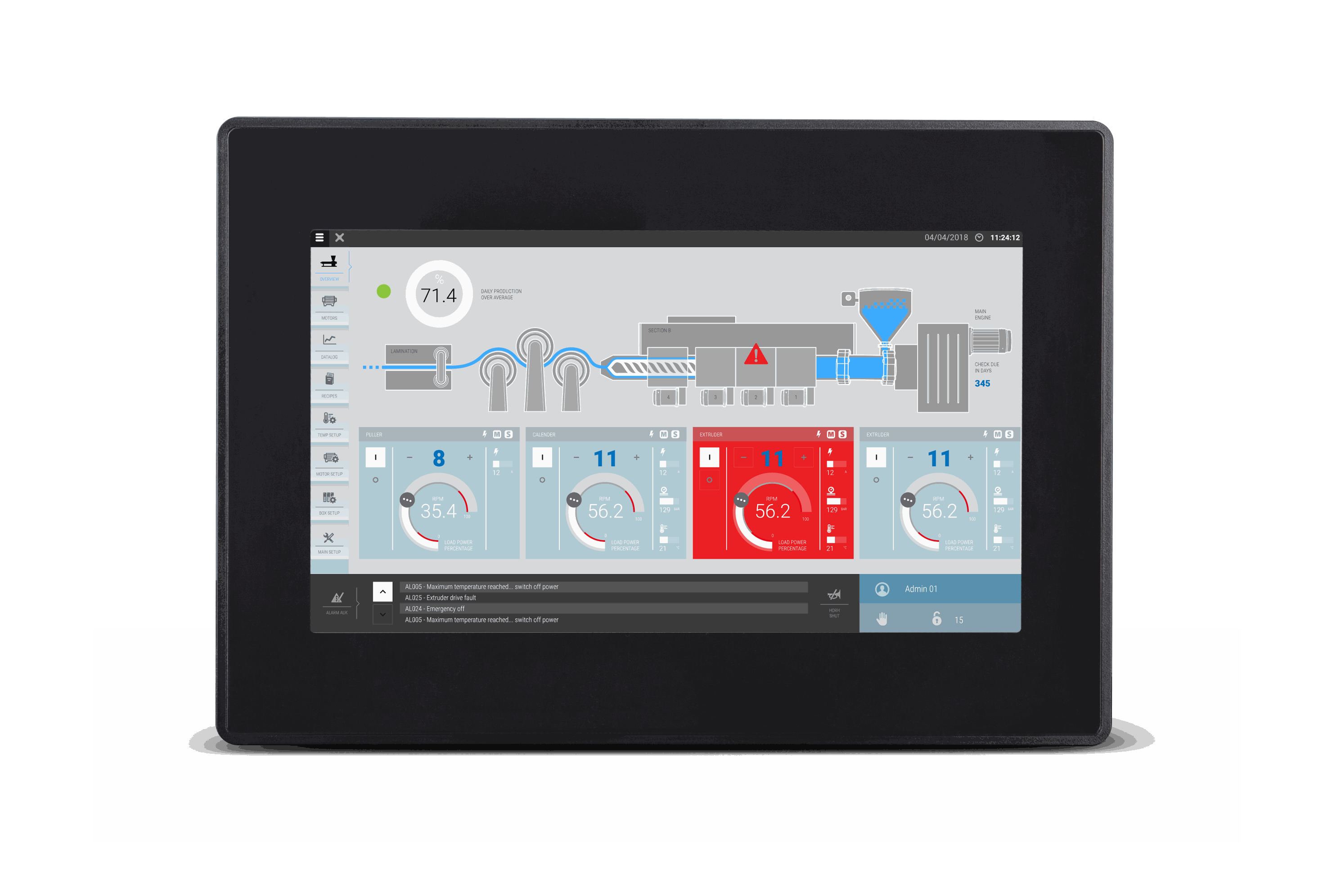 eSMART10 - Essential HMI
eSMART10 features a bright 10 inch resistive touchscreen display with a fully dimmable LED backlight.
It's the basic HMI designed to offer an outstanding price/performance ratio for challenging applications.
It's the ideal choice for HMI applications like building and industrial automation.
No low cost HMI can offer features and certificates as eSMART10, such as ATEX and UL, opening dramatically the range of possible applications / industry verticals.
JMobile programmable

Browser Programming Widget

Chromium Web Browser

OS Linux RT

HW and FW Optimised for Extremely Fast Operation

Supports HTML5 and JS

Resistive Touchscreen
Powerful CPU

High Memory Resources

Extended voltage range 10-32 Vdc

OPC UA Server and Client

Vast Library of Protocols

Extremely Robust Design

The eSMART series of products combine the power of JMobile – the software inside X Platform with an outstandingly robust design. With very specific applications in mind we have stripped down the eSMART to only the essential components and have created a truly class leading product.
Stripped down does not mean that the product is not robust. In fact it maintains a IP66 protection rating for the front of the unit and is certified to a level not seen in the low cost sector worldwide, allowing use in the most hazardous of environments.
Stripped down does not mean a cheap looking ugly product. The eSMART series is without doubt the most elegant in its class. No other fully plastic housed product can match the eSMART quality.
Stripped down does not mean reduction in high level functionality. Although the display is not at the incredible real life level of the eX700 series, the unique connectivity ability of JMobile – the software inside X Platform, allows the eSMART to communicate with a vast library of critical protocols as well as OPC UA standard and pub/sub server and client.
---
eSMART10 Information Request